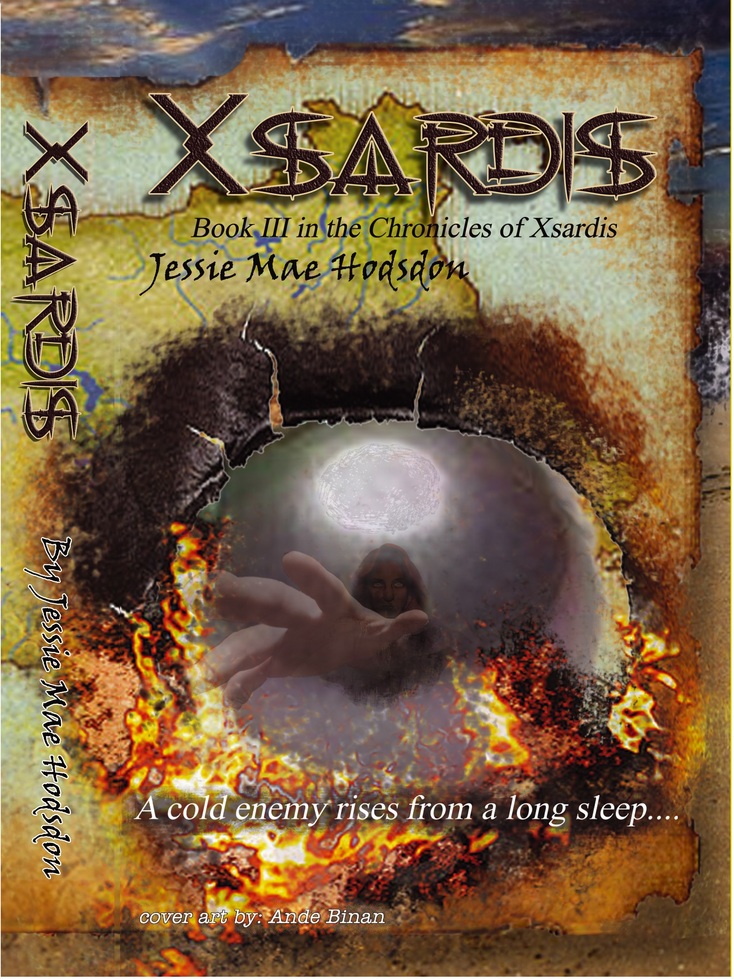 Read the exciting conclusion to T

he Xsardis Chronicles

today!
Neither defeating a dragon nor dueling a shape shifter could have prepared Seth for the staggering deaths at the battle of Maremoth. Since that day, everything has changed in the land of his imagination. Revival sweeps Asandra. The people have returned to the true king. Sasha's forces lay dormant. But nothing is as it seems.

With one last thrust, Sasha searches for invincibility. Forced to join with another enemy to stop the relentless shifter, Seth will once again risk everything to follow God and save Xsardis. Twists and turns threaten to divide close friends. While the joint armies of Issym and Asandra battle a mysterious new adversary, loyalties will be strained as never before.

In this conclusion to the Xsardis Chronicles, Seth must unravel the lore of Issym and Asandra or watch them collapse. Imagination has never been a more potent weapon.
.
Read an excerpt from Xsardis.